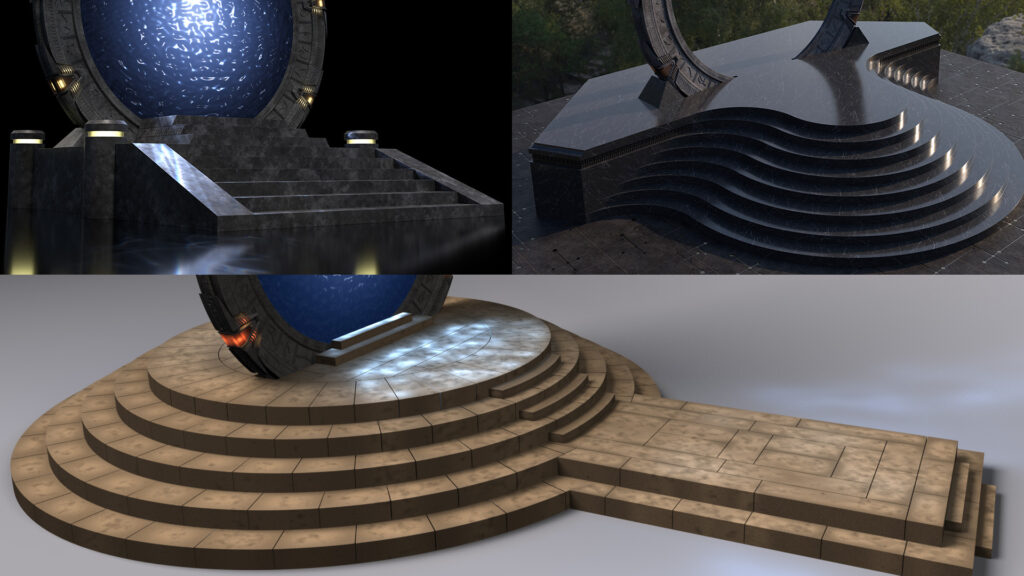 "Stargate Accessory Pack 1" for Lightwave 2020 (FBX & OBJ Included), Released November 3, 2023—17 MB
Here are three platforms designed for use with the 2020 versions of my film, SG-1, and Atlantis Stargate models.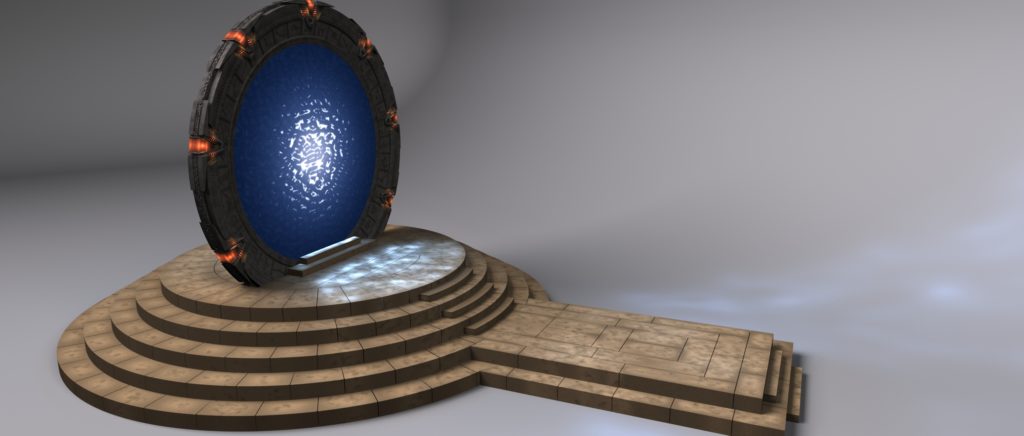 The Circular Platform was built for the version 2 Stargate, but has been modified to fit the current version, and was inspired by an aftermarket Stargate model kit.
The "Grace of God" version based on a platform seen several times during the show (built for the episode "There For But the Grace of God," but actually debuting in an earlier episode), frequently on planets with advanced technology or direct connections with the Ancients, though the proportions have been adjusted. The Lightwave version of the model is set up so you can place lights within the four bollards on the corner for a glowing effect, but that's entirely optional.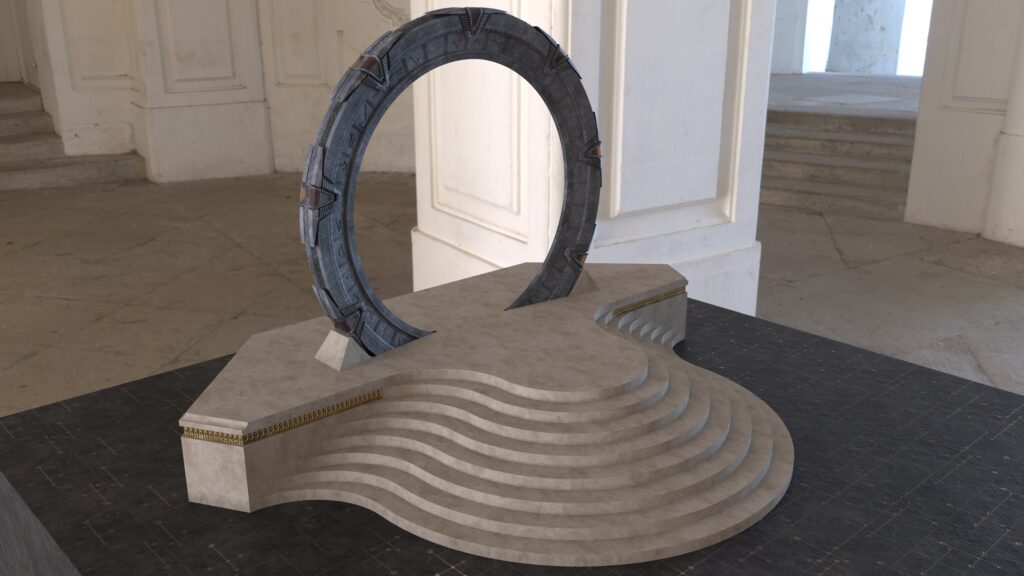 The Curved Platform is based on concept art for SG-1, but it doesn't seem to have actually been built. There are two variants. The Milky Way version has a cutout for the Stargate, so the inner ring on the Milky Way (or film) version can rotate freely without clipping through the platform. The Pegasus version is a solid piece, since that Stargate doesn't move so the platform can be assumed to be flush with it.
No image maps are included with the model. You can texture the models procedurally, or use any appropriate image maps. The variations for the Curved Platform seen on this page were made using images from Textures.com. Poly Haven is another a good source for versatile PBR image sets, and is also the source for the HDRI backgrounds used in the above images.
I'm not including the puddle effect, since it required considerable pre-rendering the way I did it, and I'm not sure it would look good if I compressed the resulting image sequences to a small enough size to put up for download.