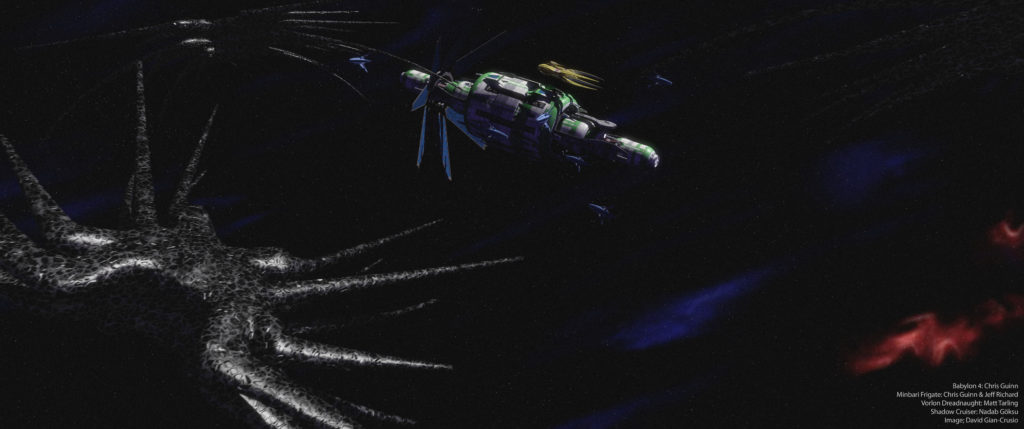 As I was working on my Star Trek 50th Anniversary picture last night, I wanted a quicker set-up for today's render. Luckily, The Audio Guide to Babylon 5 dropped their episode on War Without End last night, giving me a fine bit of inspiration.
I've been avoiding images of Babylon 4 (and 5) since those models are older, and it's easier to make more flattering images with more up-to-date models. Only one of the models in this image even has a self-lighting rig. Still, it gives me a foundation I might revisit later in the future.
I also tried my hand at the Shadow's "phasing" effect, similar to the classic Star Trek cloaking device. I'm fairly sure the original show did the effect in 3D, but I haven't had a lot of success with it when I've tried. More experimentation will be required.