A few days ago, the first teaser for the first Star Wars anthology movie, Rogue One, dropped.
There's one shot in particular I'd like to talk about. You can probably guess what the shot is from my specialty, given how little space-stuff was in the trailer. First, some background.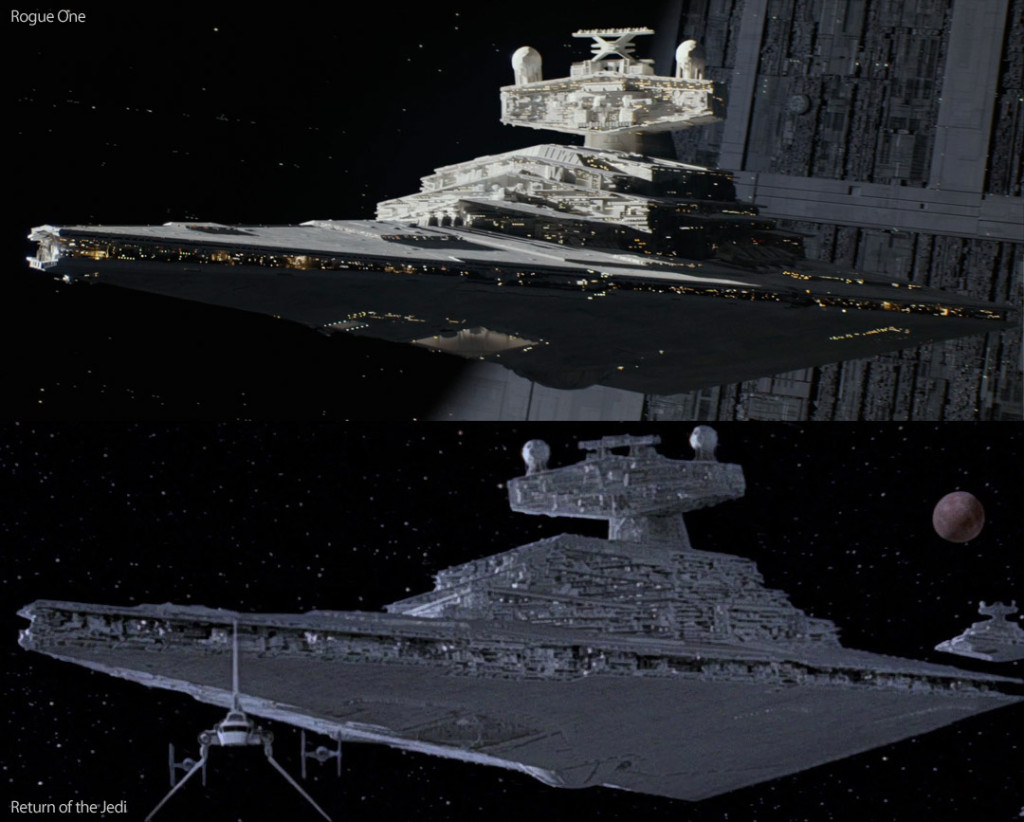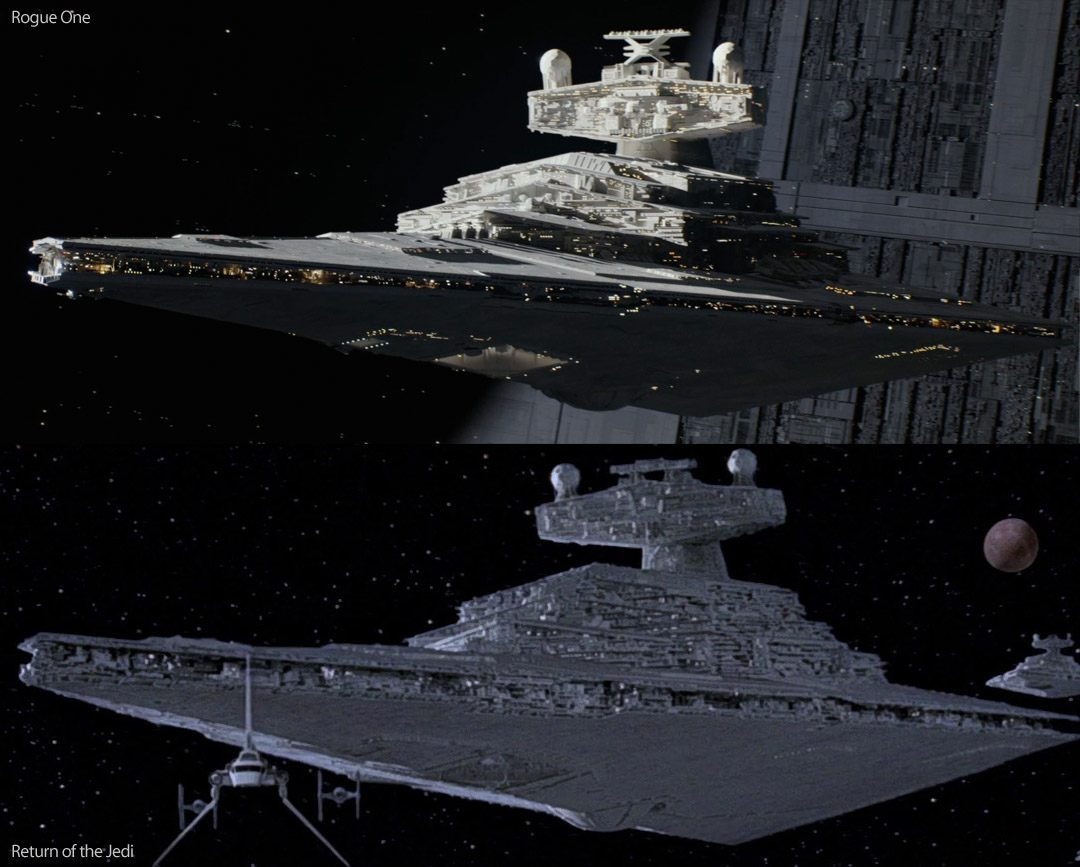 Two Star Destroyers, both alike in dignity…1As it happens the angle of the Star Destroyer shot in the Rogue One trailer is almost identical to the angle of the second shot in Return of the Jedi, so there's a great comparison between the three-footer-inspired design and the eight-and-a-half foot miniature.
Continue reading 'There Are a Lot of Command Ships'
| | | |
| --- | --- | --- |
| 1. | ↑ | As it happens the angle of the Star Destroyer shot in the Rogue One trailer is almost identical to the angle of the second shot in Return of the Jedi, so there's a great comparison between the three-footer-inspired design and the eight-and-a-half foot miniature. |