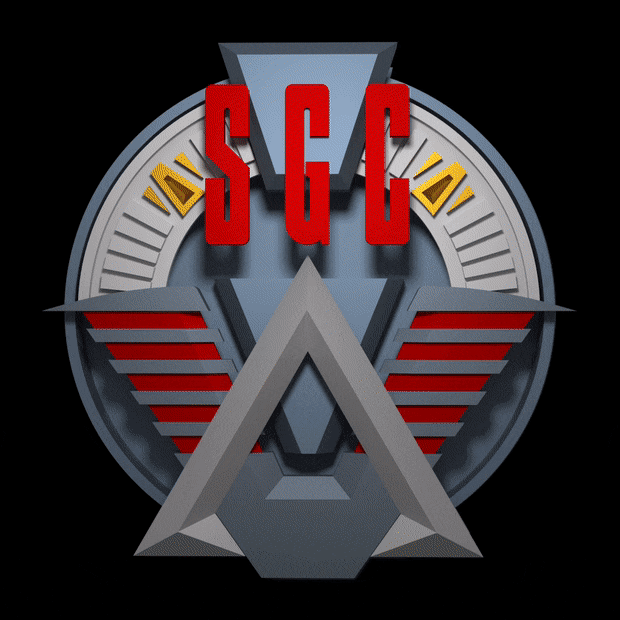 "SGC Logo Plaque" for Lightwave 2020 (FBX & OBJ Included), Released March 15, 2021 (CC0)—279 KB
As a quick little side-project, the other night I built the SGC Plaque. Joseph Mallozzi, who was a writer and producer on the TV shows, has been posting high-res behind-the-scenes photos, concept art, and documents since the shows were still on the air, and recently posted a construction diagram of the plaque, which made it pretty easy to model in only an hour or two, most of which was spent squinting at the measurements and comparing with some photos of the finished plaque to see how things changed between the drawing and the actual piece.
There was also a 3D rendered version used on the show as a screensaver and decorative element on computer displays which was colored differently, so I made both versions. I didn't sweat getting the textures exactly right (and there were some shape differences with the digital version I didn't bother changing), just going for the spirt instead of a perfect duplicate. The gaudy '90s texturing is pretty rough, and now we've entered a glorious era where flat color in CGI actually look okay.